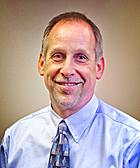 Dana Haynes – President
Over the past thirty years, Mr. Haynes has supervised, managed, syndicated, and successfully sold numerous real estate projects. Mr. Haynes brings his unique combination of education and experience to each project. His career started at the construction management firm of Hill International, followed by a term as Director of Land Acquisition with Southern California based residential and commercial developer. Both with Hankin & Co. and then as a principal at the firm of Schulze Haynes & Loevenguth, Mr. Haynes has served as a consultant to numerous organizations and major law firms on real estate, property management and construction management, and has provided expert witness testimony. Most recently, Mr. Haynes oversaw the redevelopment of the one million square foot Southbay Pavilion in Carson, California. Mr. Haynes has served as an elected Director of the Mesa Consolidated Water District. He received his B.S. and M.S. degrees in Civil Engineering from UCLA with honors.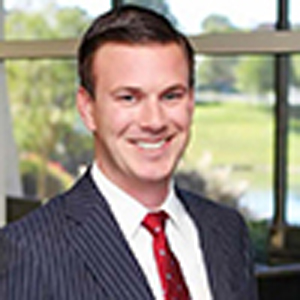 Matthew D. Hopkins – Vice President
As the Vice President of Citivest Inc., Matthew Hopkins is involved with overseeing every step of the residential investment process including the acquisition and disposition of single-family homes, condominium properties, and multi-family properties. With over 15 years of experience in real estate Mr. Hopkins is a licensed California Real Estate Broker. Since 2010, Mr. Hopkins has been involved in the strategy and investment management of over 2,500 residential properties for institutional and private investors.
Mr. Hopkins currently owns and manages Full Spectrum Property Management which is an Indiana based affiliate of Citivest Inc.  Mr. Hopkins and his team are responsible for the acquisition, maintenance, renovation, rent collections and general property management for all properties in the State of Indiana. Since 2018, Mr. Hopkins and his team have acquired over 300 properties in Madison County, Indiana and are continuing to expand by acquiring more rental properties in the region. 
Mr. Hopkins graduated from Washington State University with a Bachelor of Arts degree in Liberal Arts, with in emphasis in Marketing and Business.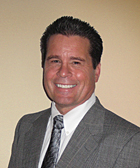 John Lembeck – Former Founding Partner
John Lembeck has over 30 years of construction, real estate development, and acquisition experience. Mr. Lembeck is co-founder of Citivest, Inc. and acts as its California licensed corporate real estate broker. Mr. Lembeck attended the University of California at Irvine. While attending UCI, he also earned his B-1 General Contractors License. After college, John formed Lembeck Real Estate Investment and Construction, which specialized in the purchase, rehabilitation, and market repositioning of underperforming commercial and residential properties in Southern California. As an owner/investor he oversaw all aspects of property acquisition, construction/renovation plans, construction project management, and property management. Mr. Lembeck has done extensive work as a General Contractor in the renovation of residential and commercial properties. The scope of the work has ranged from the building of new structures to the complete renovation and seismic upgrades of historical projects. Mr. Lembeck also has experience in arranging multiple financing sources including institutional and government grants. As a California Real Estate Broker for over 25 years Mr. Lembeck has been involved in over 500 transactions as a Broker and principal allowing him to acquire an extensive background and experience in both residential and commercial investments strategies, negotiations, contract law and transactional processes.
Citivest, Inc.
4350 Von Karman Ave., Suite 200
Newport Beach ∙ CA 92660 ∙ (949) 474-0440
Copyright © 2019. All Rights Reserved